Schools of Sanctuary Status
At Hatherley Infant School, we are proud to have been awarded School of Sanctuary status. The Schools of Sanctuary initiative celebrates the good practice of schools who welcome asylum seeking and refugee families into their school community and foster a culture of welcome and inclusion for all.  Schools of Sanctuary help their pupils, staff and wider community understand what it means to be seeking sanctuary and extend a welcome to everyone as equal, valued members of the school community.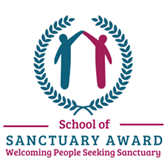 Examples of steps we took to become a School of Sanctuary: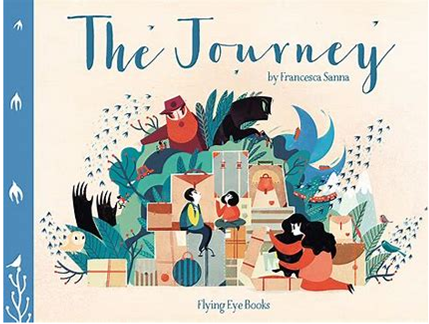 We read sanctuary stories that explore the themes of diversity, inclusion, refuge and migration.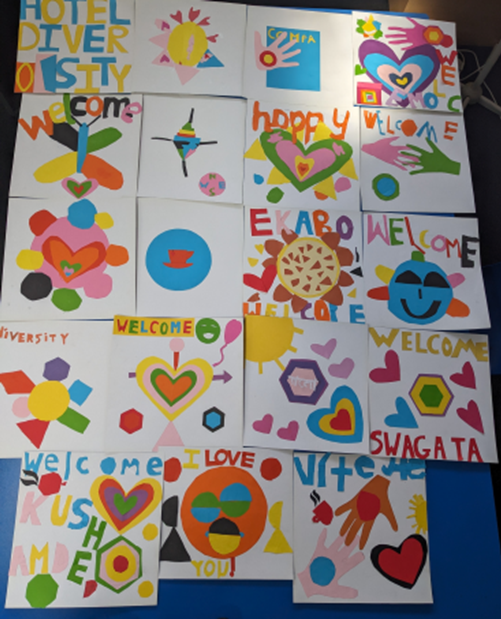 As part of our Refugee Week celebrations, students created welcoming artwork that we sent to local hotels housing sanctuary seeking people.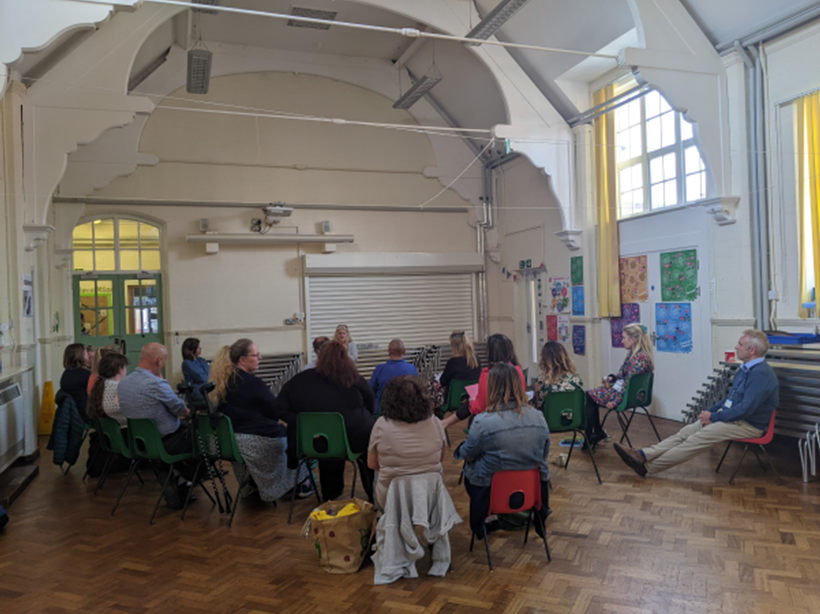 Staff were visited by Adele Owen, Director of GARAS (Gloucestershire Action for Refugees and Asylum Seekers), who helped us understand the needs of our sanctuary seeking students and families.