School Information
Welcome to Hatherley Infants' and Nursery School website
Where our children 'Learn and Grow Together'
Welcome from the Executive Headteacher
We strongly believe that every child that comes to Hatherley is unique, equally important and equally valued. Our caring, happy and friendly atmosphere is what every member of staff prides themselves on the most. Through this we nurture every child to allow them to achieve their true potential in all areas of their growth and development.
I am delighted to be the Executive Headteacher of The Hatherley/St James Federation and their two wonderful schools. Every day I look forward to seeing them continue to grow from strength to strength. I am extremely proud to be leading a staff team that is committed to every child's well-being and to providing exceptional development and learning opportunities for every child in our care, and their families.
Hatherley Infant School continues to have extremely strong relationships with parents and families, and continuing this very important aspect of our ethos will always remain a priority. At Hatherley we will continue to strive to be a hub in the community, offering any and all pastoral support to our families that we can.
I hope you enjoy looking around our website, and if you require any further information, please do not hesitate to contact me or any member of the school administration team.
However, to truly get a feel for our amazing school, please come and see us. We'd love to show you around.
Welcome to Hatherley Infant School and Nursery
We warmly welcome you to our school website and hope it will provide you with a good introduction to our school and answer any questions you may have. We are a well-established happy and vibrant school, with a caring team who place children's well-being and learning at the heart of its existence.
It is our responsibility to ensure that your child's experience of early education is positive, providing a foundation for the development of the skills and attitudes needed to become successful learners and responsible members of our community.
We provide a stimulating and caring environment where children can thrive intellectually, emotionally and socially. We strive to make learning both a challenging and enjoyable experience, inspiring children to achieve their potential. We want children to be excited and curious about the world around them and to be eager to learn.
We are very aware that each child's journey through life and learning is different and we do all that we can to make sure they are well prepared so that they leave us believing that anything is possible, including their dreams. If you join the Hatherley School community, we hope and know this will be the beginning of a long-lasting relationship between you, your child and our Federations learning community.
We look forward to meeting you and welcoming you and your child to Hatherley Infant School and Nursery, a place where children 'learn and grow together'.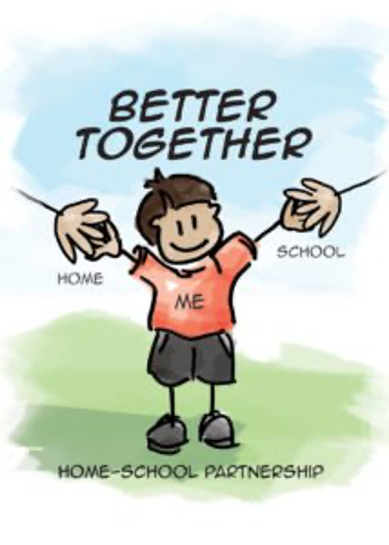 Our Story
Hatherley Infant School is situated within its original Victorian building with rather grand old railings encircling the deceptively large grounds where children have played for 120 years.
Hatherley opened in 1901 and originally had an infant department for children aged 3 to 7 years and a mixed department for children aged 7 to 13/14 years of age. The school is situated in the Barton and Tredworth area, once a small community outside Gloucester but now very much part of Gloucester City. The multi-cultural community spirit is reflected in the ethos of the school and it retains a very welcoming atmosphere. The tradition of attending Hatherley has been handed down from generation to generation, whilst welcoming an increasingly diverse community.
Hatherley Infant School and Nursery is a happy place, with a committed staff team who are always willing to consider new ideas and give their best to further serve the children's wide ranging educational and welfare needs. We value the role of the Governing Board and our parents/carers as partners in the education of the children. All of us are extremely proud of our popular school and of the achievements our children continue to make.
We are a member of the Gloucester Schools Partnership and work collaboratively with other Gloucester schools.
Please click the link below for the GSP website.