Safeguarding
We recognise that the welfare of each child is paramount and take seriously the responsibility to safeguard and promote the welfare of children in our care.
Any safeguarding concerns or disclosures will be reported in line with our Safeguarding policy. We have a duty to take seriously all concerns and follow the procedures set out by Gloucestershire Safeguarding Children's Executive.
The school Designated Safeguarding (Child Protection) Leads are:
Mrs Freya Briggs

Mr Simon Millington

Mrs Jo Johnson

Mrs Paula Randall

Operational Headteacher

Designated Safeguarding Lead

Executive Headteacher

Deputy DSL

Inclusion Lead

Deputy DSL

EYFS Lead

Deputy DSL
Worried about the safety of a child? Report it now.
All children and young people have the right to live in safety, without emotional cruelty, neglect, violence, or sexual abuse. If you are worried about the welfare of a child please tell us about your concerns so that someone can help.
Speak to a designated member of staff.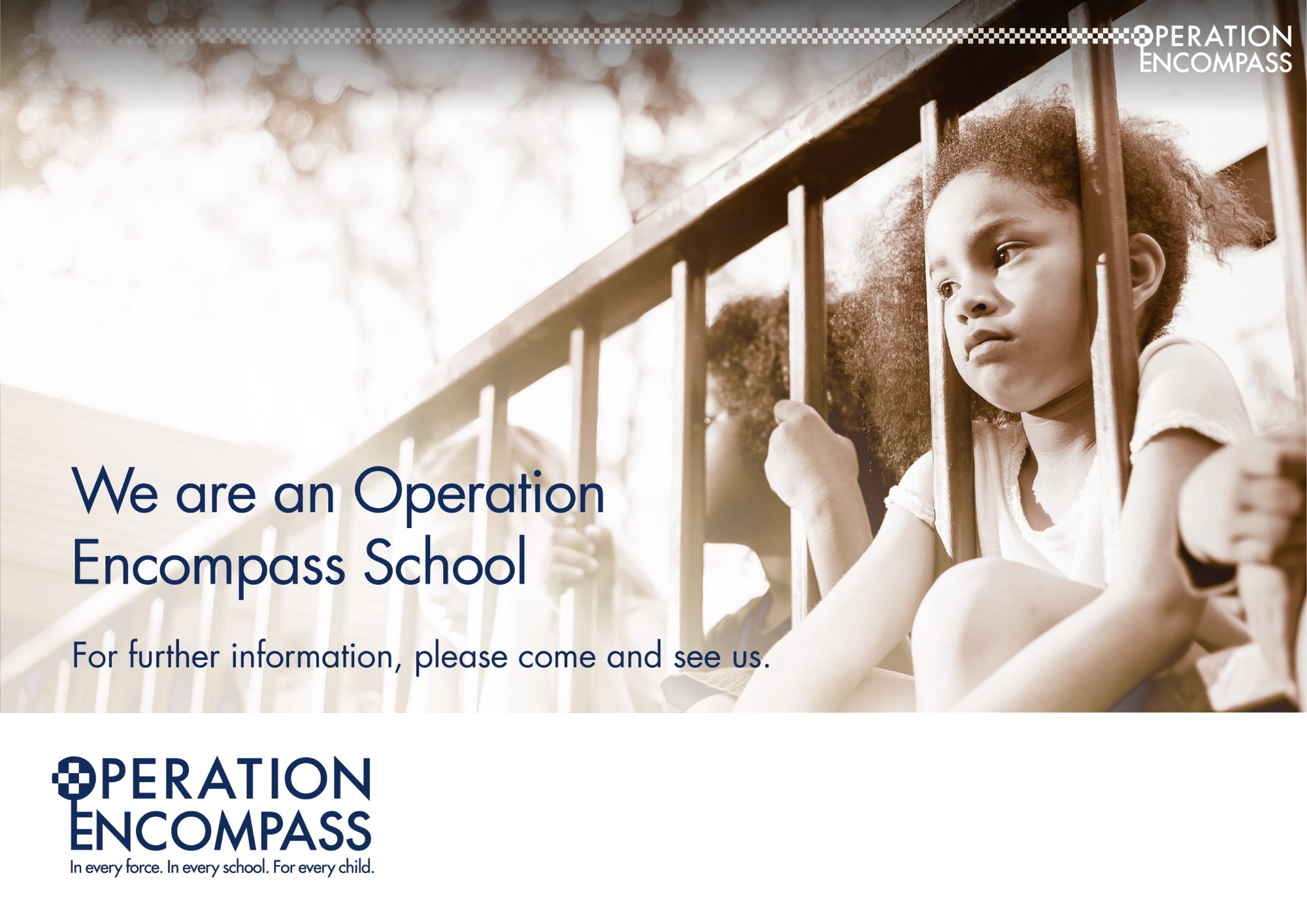 Our school is part of Operation Encompass which is a national scheme that operates jointly between schools and police forces.
Operation Encompass is the reporting to schools, prior to the start of the next school day, when a child or young person has experienced domestic abuse.
As a school we have ensured that a member of our staff, (Designated Safeguarding Lead) known as a Key Adult, has been trained in the Operation Encompass procedures allowing us to then use the information that has been shared, in confidence, to support the child/ren in our care.
The Domestic Abuse Act 2021 identifies children who experience domestic abuse as victims of domestic abuse in their own right.
We are keen to offer the best support possible to all our pupils and we believe this will be extremely beneficial for all those involved.