Prospectus
The school prospectus is intended as an introduction to Hatherley Infant School and Nursery. We hope it will provide you with:
An introduction to our ethos and values;
An insight into the curriculum and how opportunities for learning are organised;
Information about everyday school life at Hatherley!
Hatherley Infant School and Nursery is well established, with a caring and hard-working team who place children's well-being and learning at the heart of its existence. We aim to provide a stimulating and caring environment where children thrive intellectually, emotionally and socially. We strive to make learning an enjoyable and memorable experience, ensuring that all children achieve their potential. Governors and staff work together to ensure high standards of expectation and behaviour in a supportive and inclusive environment. We also work hard to foster a sense of community, where everyone has a part to play and is valued as an individual. We are federated with St James C of E Junior School where most of our pupils attend after Year 2.
We encourage you as parents/carers to take an active and supportive role in your child's education. For children to gain a real benefit from their education, it is important that we as staff, and you, as parents develop good relationships and work in partnership. We have a 'Better Together' policy which encourages everyone to work together in a positive and respectful way. We provide many opportunities for you to be involved in your child's learning and always welcome further suggestions.
I hope you find this information useful and that you enjoy reading about our school. If you have any further enquiries or wish to arrange a visit, please do not hesitate to contact me on 01452 522027.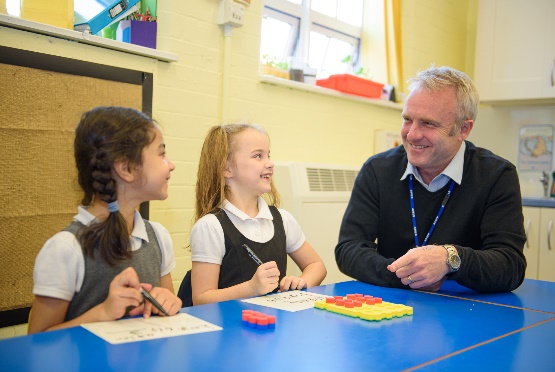 We are very proud of our school and look forward to meeting you and hope this home school partnership is the beginning of a new and exciting phase of your child's learning and development. Please click the link below to read our School Prospectus.