Healthy Eating
Healthy Breakfast!
Getting the best start to the day by having a good breakfast is an important part of being healthy. Eating breakfast gives us the energy we need until lunchtime and for young children it is especially important to have breakfast as children find it difficult to concentrate on their learning without breakfast.
Please click on this link for the Good Breakfast Guide
Be Sugar Smart!
We're all having too much sugar. Our children might seem fine on the outside, but too much sugar can cause tooth decay and lead to the build up of harmful fat on the inside that we can't see. This fat around their vital organs can cause serious disease in the future, like:
Weight gain

Type 2 diabetes

Heart disease

Some cancers
Be sugar smart and find out about sugar shockers on the Change 4 Life website
5 A DAY – tips for getting five portions of fruit and veg each day
Fruit and veg are a source of vitamins, minerals and fibre which may help reduce the risk of diseases like heart disease and some cancers. We all know that it's important for us to eat a variety of at least five portions of fruit and veg each day, but how many of us actually manage it? Children all get a piece of fresh fruit or veg every day through the government fresh fruit and veg scheme.
Luckily, it can be easier than you think to get your 5 A DAY. The great thing is that you don't need to make a big change to your diet or do without the foods you love. Follow the link below to find out more.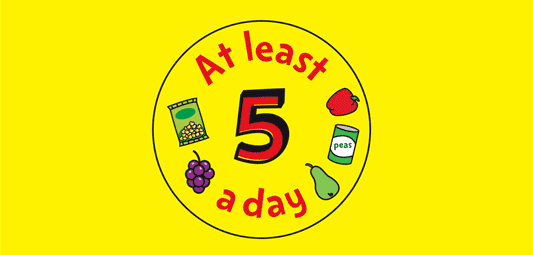 Healthy Lunchboxes
We have our own school guidance on how to prepare a healthy lunchbox or you can follow the link to the Change for Life website for lunchbox ideas.