Online Safety
This is the digital age! Young people and children are using technology at home and at school. They use computers, sometimes mobile phones, video games consoles etc., as part of their everyday lives. They often seem 'expert' compared to parents!
But, children and young people do not have the 'life experience' of adults and need your support. You can provide this by talking to your child about what they are doing with technology and how to keep safe online.
Our E-safety Policy can help you to understand some of the expectations for our children and staff here at Hatherley Infant School.
We have Acceptable Users agreements which children need to adhere to when using computers in school. This should also help children to remember how to stay safe online when they are at home.
Please click here for the Acceptable User agreement for children and the Online Safety Policy.
Please click on the useful links below for more information and advice.
Think you Know - a guide to internet safety and a link to an internet site which helps children learn about internet safety, protecting your child online using Hector's World.
ParentInfo.org
ParentInfo.org is a great new Parent Zone resource which can help parents understand the latest trends in Social Media and most importantly how to stay safe with real examples and methods to change the default privacy settings on the most popular apps and website
Get information on Apps and games...
https://parentinfo.org/articles/games,-apps-and-tech/all
PEGI ratings - find out how to check the suitability of games for your children.
http://parentinfo.org/article/pegi-games-ratings-explained
Digital Parenting - Vodafone - helping your family live a happy and safe digital life
Internet Matters - helping parents keep their children safe online
National Online Safety has regular news updates on how to keep your child safe online. Please click on the link to take you to this website. This now includes use of House Party.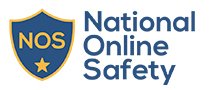 Has someone done something online that has made you or a child or young person you know, feel worried or unsafe?
If you are concerned about something you have seen online, you can report it using CEOP the link below.